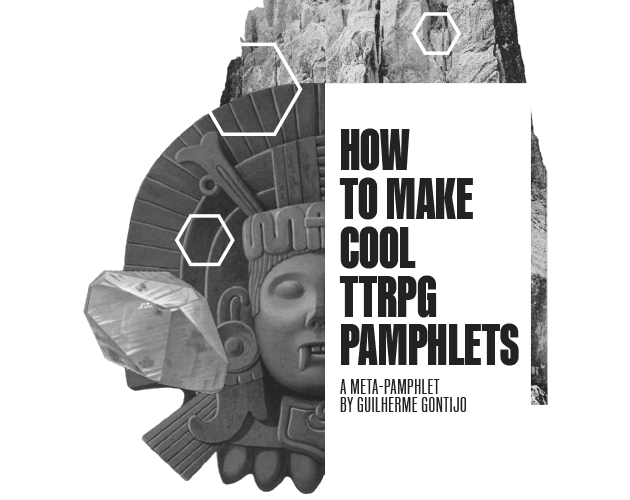 How to make cool TTRPG pamphlets
So you wanna make a cool pamphlet, huh...
This is a meta-pamphlet. In other words, a pamphlet about making pamphlets. It is totally free and you can thank me creating awesome pamphlets (or buying one of the paid pamphlets in my store).
Install instructions
Download it and print it in A4 or Letter paper. Yes, we have both here.
Download
Comments
Log in with itch.io to leave a comment.
Thanks for this! As someone who is a formatting dunce, this is a valuable resource.
excellent work! It's a great example to start creativity